Very often, you will find yourself faced with a dilemma: French wine or a California one? The choice is not easy, especially after the 1976 Judgment of Paris when Stags Leap Wine Cellars' 1973 Cabernet Sauvignon (from Napa Valley) won the blind tasting against top French Bordeaux vintages. What makes Napa Valley wines stand tall? Let's hear its grand story.
Flashing back to Gold Rush, while many Chinese immigrants were hired to mine gold fields, another less notable Chinese population was hired to build Napa Valley. During Napa's humble beginnings, the Chinese played a huge role in honing the winemaking process we still use today to produce some of the most exquisite wines of Napa Valley. With instructions from European winemakers, the Chinese worked relentlessly to pick as many as 1500 pounds of grapes daily, crushed them with their feet, and then they would carry barrels of fermented wine to 350-foot wine caves that they have dug with bare hands for aging.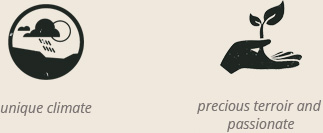 That's because our unique climate, precious terroir and passionate winemakers combine to make spectacular vintages: more robust, more fruit-forward, and more generous wines.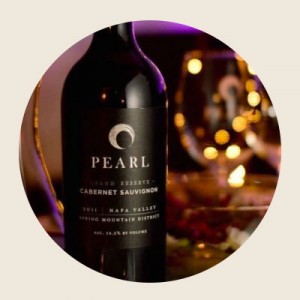 In 2012, Napa Valley still remains one of the world's top winemaking regions and also becomes the proud home to Pearl Vineyards. Standing in the lush green country among a diverse spectrum of climates, Pearl Vineyards echoes the same rich wine heritage as our early contributors. We pick the best grapes for winemaking from a richly diversified assortment of Napa Valley mountain appellations. During Pearl's wine process, each bottle of Pearl is made with the deftest winemaking techniques, bringing you Cabernets that are as full-bodied and as fruit-forward for which the region has become world famous. Today, we strive to sustain these winemaking techniques for many centuries to come.
At Pearl Vineyards, our mission is to craft the most exquisite Cabernet Sauvignon that encapsulates the rich history and unyielding quality of Napa Valley wines. It's because of this care that Pearl Cabernets have more intense and elegant flavors that are reminiscent of the original Bordeaux wines. These are full-bodied reds with soft, integrated tannins, deep rich colors, and velvety berry flavors. And best of all, our iconic Cabernets are crafted to pair effortlessly with your favorite foods.
A commitment to history. Careful attention to process. A deep love of the grapes of Napa Valley. It's these things that make every bottle of Pearl Cabernet a precious discovery.